Partner with The Waller Times to build a better Waller County



We welcome you to contact us for any reason. We can be reached by calling 936-372-5184 Mon-Thurs 9 a.m. - 5 p.m. and Fri 9 a.m. - 12 noon, or visit us at 2323 Main Street, Waller, Texas 77484.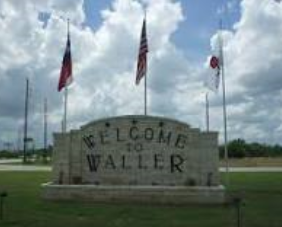 City Council Meetings




Commissioners Court Meetings

Waller ISD and Hempstead ISD News

Church News and Civic Organizations

Opinions

Economic Growth and Development
Arlan's Market bought out Harlans Supermarket and reopened for business under the new name on Monday, February 23, 2015.
Welcome to Waller, Texas and to The Waller Times website. We hope you enjoy reading about our community and its government, its people, and its personality. We share news that is pertinent and factual, not repeated from social media or the grapevine. We believe the news to be relevent to our way of life and that our freedom of the press is sacred and important to securing our individual rights as citizens. Join us and partner with us as we bring the best of Waller County to the forefront of our day.

Providing Far More than NEWS
Tractor Supply Company has broken ground on its
new store in Waller, next to the Holiday Inn on FM 2920.
Artist's rendering of the future Alegacy Equipment, located between Bus. Hwy. 290 and U.S. 290, on 87 acres just west of Waller.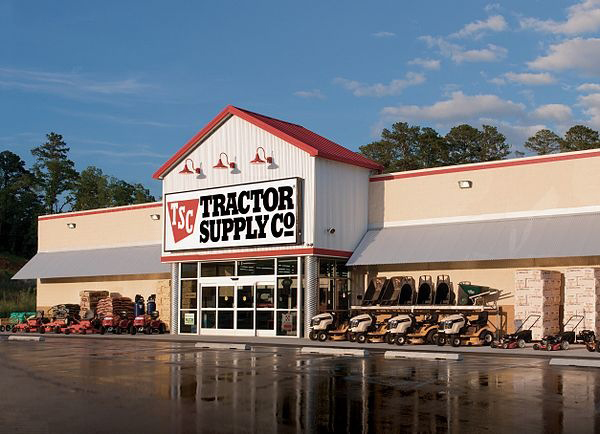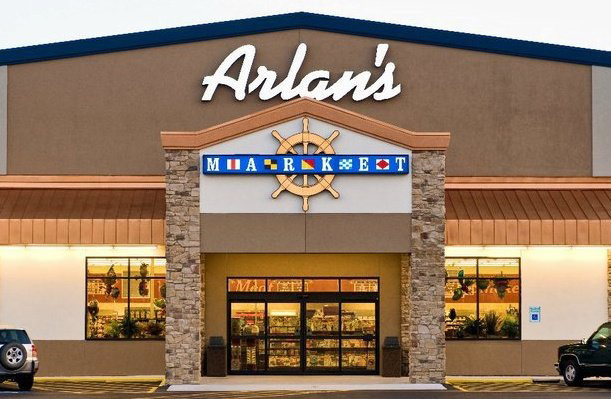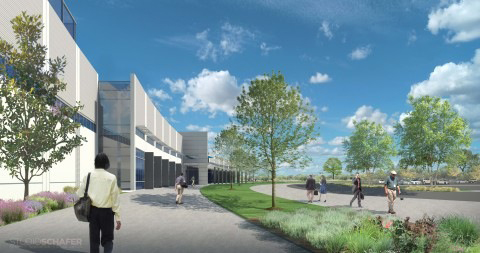 Drawing of the soon to be built Goodman Complex, a world
leader in HVAC manufacturing, at the intersection of U.S.
290 and Kickapoo Rd. The project is slated to open in 2016.
New People and Businesses Coming to the Waller Area...
The cities of Waller, Hempstead, and Prairie View are gearing up for elections for city council, and Hempstead ISD voters will chose two members for the HISD Board of Trustees. Stay tuned for more election coverage in The Waller Times.
The Second Annual Waller County Fair Association Demolition Derby and BBQ Cookoff is this weekend! Save the Date: April 18. The annual event is scheduled for 6 p.m. at the Waller County Fairgrounds in Hempstead. For more information, call 281-924-6357.
The Waller Times is publishing the weekly Waller County Sheriff's Report online each week! See the 'County News' webpage and see everything from Commissioners Court agendas and Sheriff's Report to Officials Salaries and the Waller County Annual Budget. Tell your friends and check back often.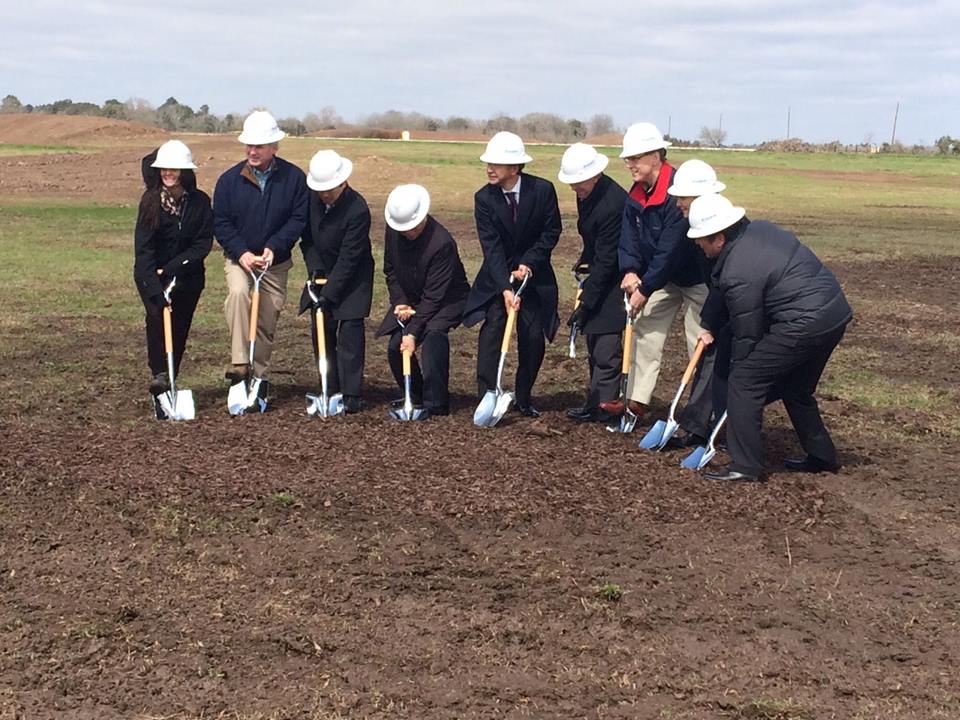 Members of Alegacy Development, as well as local dignitaries, break ground on their new natural gas compression facility, just west of Waller on Hwy. 290. The almost 90-acre site will also be home to a business park. Photo credit: Alegacy Equipment LLC.
A groundbreaking ceremony was held on the future site of the national headquarters for the Goodman Manufacturing Company, part of the Japan-based Daikin Group, on Thursday, March 5, 2014. Goodman is the largest air conditioning company in the world. Several of their Japanese executives were here for the event as well as local dignitaries. Photo credit: John Isom, Director, Waller EDC.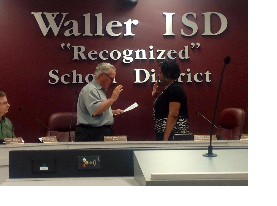 Waller Mayor Danny Marburger (left) gives the oath of office to new City Secretary
Cynthia Ward (right) during the March 23 meeting of Waller City Council. Ward was hired on at the city following the retirement of former City Secretary Jo Ann London, who retired in December 2014. See more about Ward in the Wednesday, April 1 eidiotn of The Waller Times.
We've reached over 2,500 facebook fans! Join 2,500 other facebook friends at The Waller Times facebook page.